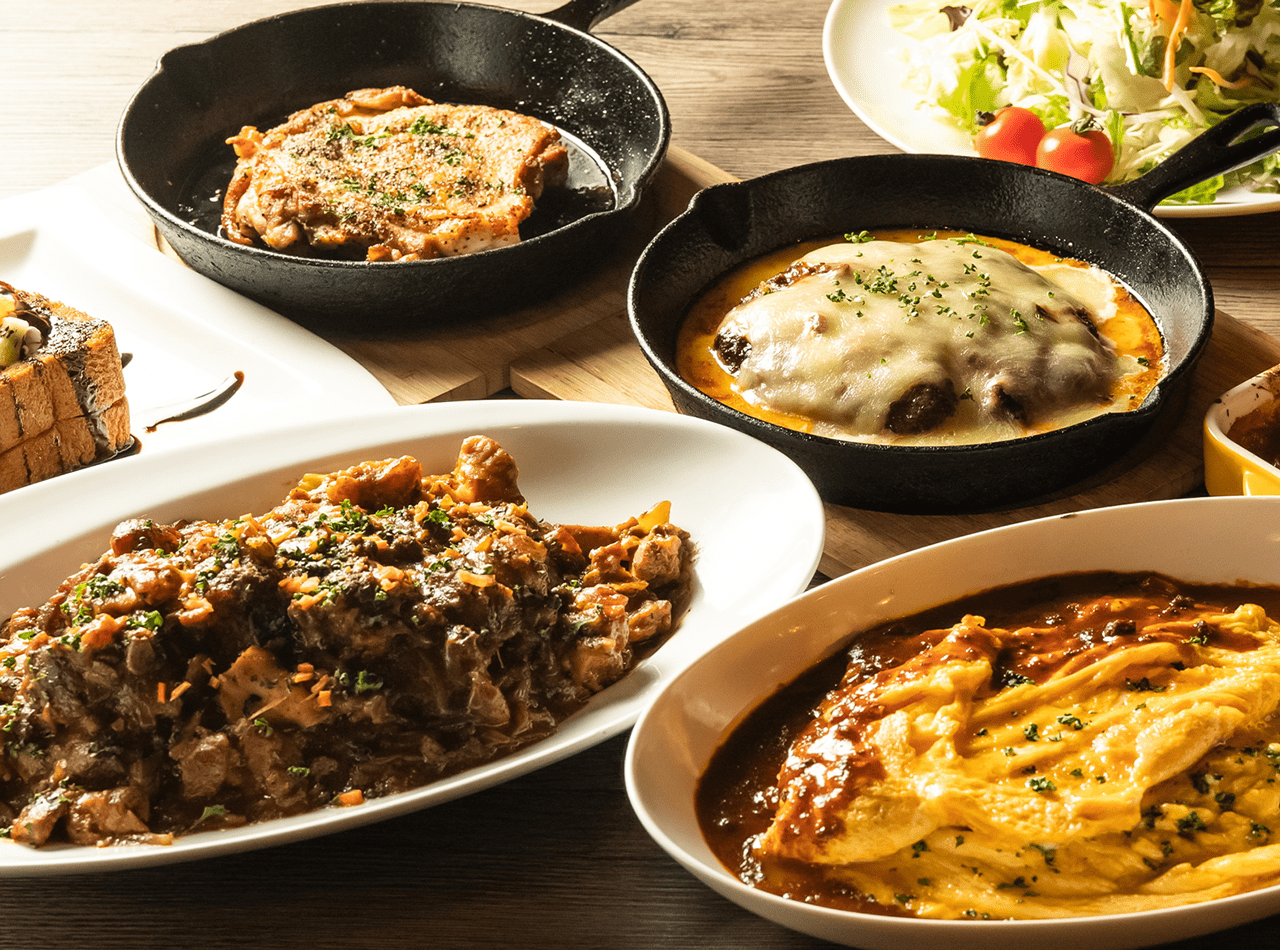 Boku-Fura's commitment to serving delicious dishes
Our Commitments 1
Our secret ingredient is Japanese broth made from bonito and kelp
Japanese broth, the essential part of our proud food culture, has proven its potential in Western dishes
What stimulates the palate at first are relishing. Western sauces and spices, but it's the broth that deepens the flavors the more you eat. That is the profound appeal of broth.
Although sweetly and richly flavored, our dishes are addictive and you cannot get enough of them.
This is how Boku-Fura flavors are made.
Our Commitments 2
Meat and vegetables are used lavishly
Our signature dish, hayashi, and curry are cooked from scratch.
Apart from the meat added as ingredient, we use load of minced meat for the basic sauce to condense flavors.
Because the owner loves to eat, he makes sure that his dishes are delicious and filling by offering generous amount of serving and toppings.
Enjoy the happiness brings by the sense of fullness.
Hugely popular menu at Boku-Fura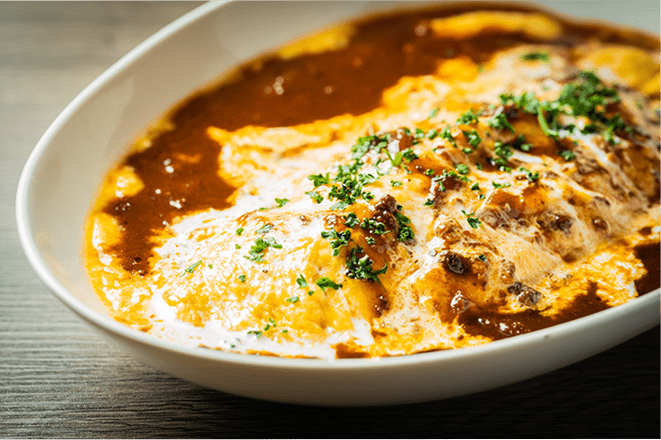 Its subtle sweetness is addictive
Special omelet style
Hayashi rice
Soft-cooked omelet mixed with our original sauce is poured over rice.
The lip-smacking fusion of special hayashi sauce, egg, and rice is the "ace" of Boku-Fura.
Plenty of minced meat is used to make the basic soup, then slow-cooked together with bonito and kelp broth, potherbs, and other ingredients to condense the flavors.
Our house specialty, hayashi sauce, features mild sourness and subtle sweetness.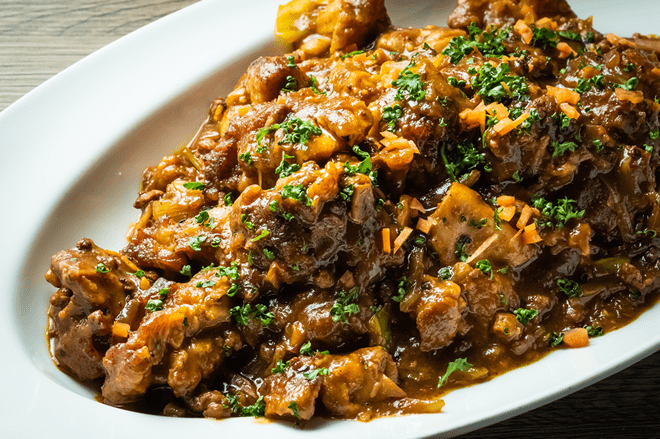 It used to be the favorite dish of "the king of all beasts (nickname of a famous celebrity)"
Deep fried chicken and lots of vegetables are stir-fried
Full of energyFried chicken curry rice
A well-balanced, nutritious dish made to fill the stomach of student athletes
Our energizing curry and rice with deep-fried chicken is the "captain" of Boku-Fura, loved by all!
Coarsely ground meat and onions are stir-fried, then cooked with the Japanese broth and fruits, including bananas and apples. It's a sweet and spicy curry in which sweetness comes first, followed by the spiciness.
Large servings and double servings are available for free for students.